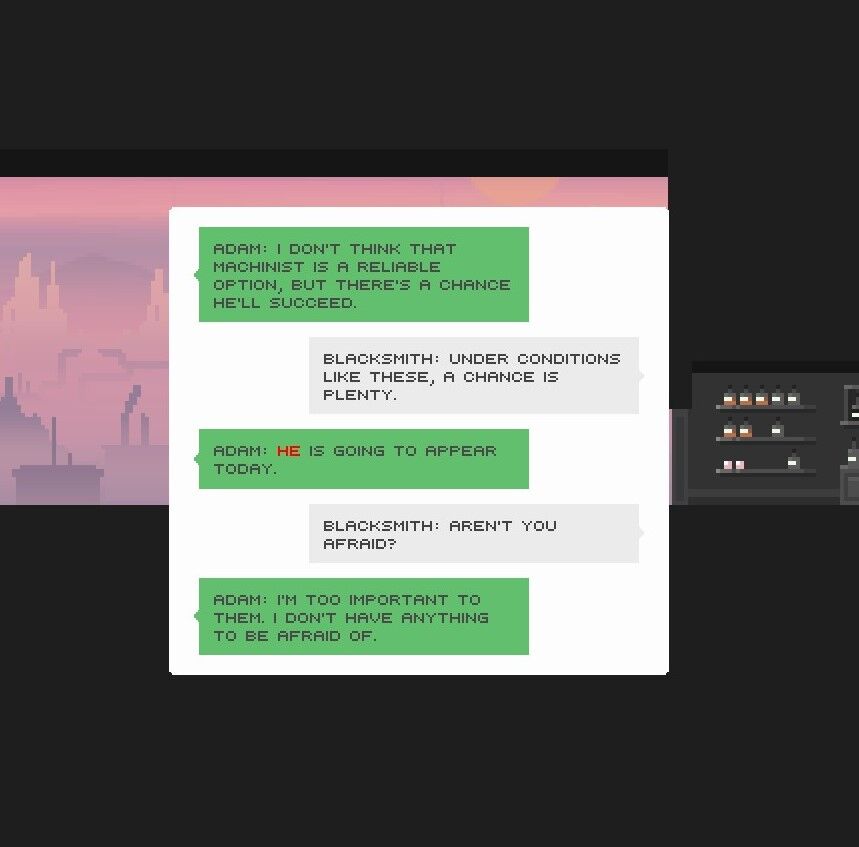 A Chance He'll Succeed Text Message is a note in The Only Traitor DLC. It is located on Adam Thornton's computer in the Ristol factory building.
Contents
< ADAM: I DON'T THINK THAT MACHINIST IS A RELIABLE OPTION, BUT THERE'S A CHANCE HE'LL SUCCEED.
> BLACKSMITH: UNDER CONDITIONS LIKE THESE, A CHANCE IS PLENTY.
< ADAM: HE IS GOING TO APPEAR TODAY.
> BLACKSMITH: AREN'T YOU AFRAID?
< ADAM: I'M TOO IMPORTANT TO THEM. I DON'T HAVE ANYTHING TO BE AFRAID OF.